News
Bali hailed as the third-most significant global luxury market
JULY 4, 2015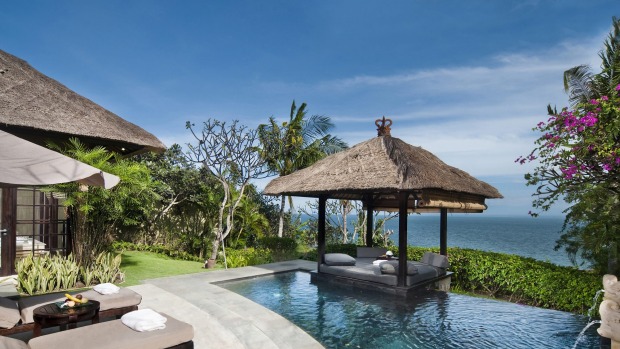 This SE Asian island has been named one of the world's most important prime residential markets
Coming behind only to New York and Aspen in Knight Frank's latest Prime International Residential Index, Bali has been hailed as the third-most significant global luxury market, beating the likes of Abu Dhabi and San Francisco.
The PIRI 100 report, released earlier this month, tracks the price changes in 100 of the world's key luxury residential real estate and second-home locations, intended for ultra high-net worth (UHNW) individuals with at least USD30 million in net fortune (excluding primary residence).
According to Knight Frank, new buyers who are hunting luxury residential properties worldwide boost the demand in emerging prime locations such as Bali.
The report stated that Bali registered a 15 percent change in home market prices in the year through 31 December 2014, becoming the only Far Eastern destination in the top ten.
Jakarta, the PIRI leader in the past two years, dropped to 12th place, with only an 11.2 percent increase in prices, year-on-year, due to presidential election jitters last year.
The only other Asian destination in the top 20 is Bangalore, India's technology capital and top luxury market. The rest of the top 20 is dominated by cities in North America, Middle East, Australasia and Africa.
Overall, the value of luxury properties worldwide rose by an average of 2 percent in 2014, lower than 2013's 2.8 percent increase, as certain markets in Asia, the Middle East and Europe suffered a slight slump.
Bali, a favourite among second-home buyers in the luxury segment, has been described as a "stand-out" performer by Knight Frank, tying Istanbul, which also recorded a 15 percent price increase.
Bali recorded a 15 percent price increase
"Despite the slowdown in Asia, the performance of prime property in Indonesia over the last few years – most notably in Jakarta and Bali – underlines just how far Southeast Asia has come as a region," commented Matt Whitby, group director and head of research and consulting at Knight Frank.
Rich Indonesian clients are the obvious target buyers for such luxury properties in Bali. But Knight Frank noted some sellers could face a bit of hurdle, as Indonesia is losing a huge number of high-net-worth investors (HNWI) to Australian and Southeast Asian markets, a trend that could continue in the future.
Between 2003 and 2013, as much as 10,000, representing 27 percent of all Indonesian HNWIs, migrated overseas. But Bali's emerging market appears to be weathering the outflow of Indonesian money, as it has retained its third-place ranking from last year.
Source: Property Report on March 19, 2015
Image credit: Disfrutabali.com