Klungkung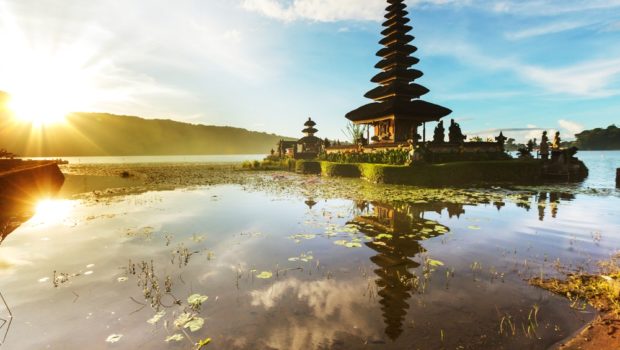 Published on September 30th, 2016
Your guide to Bali property: Semarapura (Klungkung)
Semarapura was once the centre of Bali's most important kingdom. It now offers an intriguing insight into the long history of the island as well as a chance to experience the more traditional and slow-paced side of Bali.
There are countless markets humming with activity, age-old temples to explore and a relaxed atmosphere to enjoy. If you're looking for a place to stay during your trip, this has to be on your list of potential locations. We look a little closer at this quaint regional capital, to help you decide if it's the right place for you to put your feet up.
Klungkung Palace
In 1710, the Dewa Agung Dynasty moved to a new area and constructed an ornate palace in a large square – Klungkung Palace. In 1908, most of this beautiful monument was destroyed by Dutch attacks, but luckily two buildings – Kertha Gosa and Bale Kambang – remain.
Kerta Gosa is an ornate structure that was once the supreme court of Klungkung. The building's roof is completely covered in elegant artworks that portray dozens of age-old Balinese myths, stories and legends. Bale Kambang, once known as the floating pavilion, boasts a similar design and equally beautiful paintings adorn its roof.
Semarapura markets
This lively market is split over three levels, offering an experience of real Balinese shopping. It's no Westfield, but it's infinitely more fascinating. You'll meet locals as they congregate around the market, taste authentic food for a pittance and witness (or take part in) spirited bartering with one of many sellers.
This is a hub for locals as well, which means that you're far more likely to discover something unique and of value, rather than just the usual tourist fodder. Come here on a clear morning and set aside an hour or more to properly explore.
Atuh Beach
Semarapura was once the centre of Bali's most important kingdom.
This is the perfect place to be if you're shattered after a morning soaking in the atmosphere of the markets, or admiring Klungkung Palace.
Atuh is a deserted little cove bordered on each side by sheer rock face covered with lush forestry.
The small beach is covered in crystal white sand right down the clearest, bluest ocean you've ever seen. If you're lucky, you'll be all alone when you visit, free to enjoy this postcard-perfect little beach in complete tranquillity.
If you're about to make the trip to Bali, you'll need a base from which to explore the island's many wonders. Get in touch with Elders Real Estate for expert assistance in finding the perfect accommodation during your stay.