Bali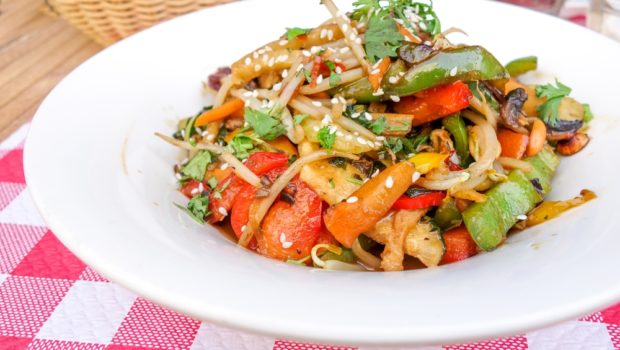 Published on September 27th, 2016
A Foodies Paradise: 3 of the best restaurants in Bali
The Indonesian Government plans to promote Bali as the cuisine capital of Indonesia in a new campaign aiming to explore local culinary culture and its origins, according to the Jakarta Post. The Post also alluded to the fact that Bali is already a fairly accomplished culinary destination. There's even one restaurant on the island that must be booked a year in advance.
Considering that the culinary scene is only going to improve it's a brilliant reason to rent a home in Bali and stay just a little longer to taste all that the Island has to offer. Here are three of the best restaurants in Bali, as rated by TripAdvisor.
The Savage Kitchen
Set in the beautiful surrounds of Canggu this open air restaurant specialises in serving real food sourced locally the way that it should be.
The focus here is on on providing a healthy and tasty meal that feeds both your body and mind and leaves you feeling satisfied and uplifted – an approach that has seen Savage rate as the best restaurant in Bali on TripAdvisor.
The dining environment is equally as impressive offering a choice between open air tables surrounded by nature, or tables inside one of the beautiful traditional Balinese buildings on site.
The Secret Garden
The care for ingredients shows through in the food, which bursts with flavour and shows a true passion for cuisine.
Secret Garden offers a taste of impeccably prepared local cuisine in the breezy surroundings of a traditional Balinese garden. During the hot months in Bali, this is the best way to dine with a cold drink in hand and a hot curry in front of you.
If you've had your fill of Balinese cuisine the team in the kitchen here are known for cooking delicious Western classics well – something which can be hard to find in the area.
Moksa
Moksa takes an inspiring and progressive approach to food worthy of restaurants in the world's culinary capitals. Produce is sourced from the onsite permaculture garden and held to the most rigorous standards of freshness and sustainability.
The care for ingredients shows through in the food, which bursts with flavour and shows a true passion for cuisine. The menu is mainly plant based and has been formulated to taste amazing and make you feel even better.
With the government ready to further enliven Bali's incredible culinary culture, it's clear that food on the Island is only going to taste better in future! If you want to sample the taste delights of this incredible island, get in touch with Elders Real Estate.
We can help find you the perfect base from which to explore Balinese cuisine at will.