Bali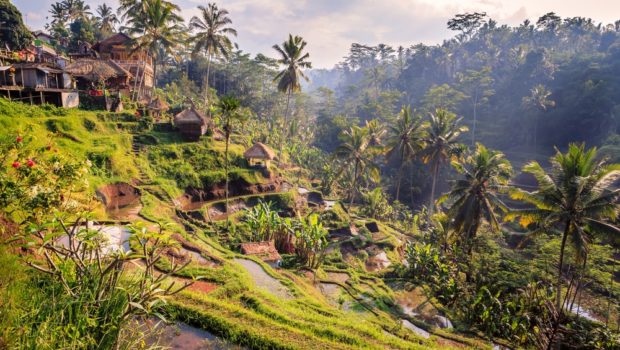 Published on September 27th, 2016
4 quick tips for your trip to Bali
Few places in the world are as alive and beautiful as Bali – a melting pot of cultures, religions and delicious cuisine.
If your planning a trip there's a few things to remember to make sure you don't get on the wrong side of a wild monkey, accidentally ingest the world's spiciest curry or rent a holiday home in the wrong area.
Enjoy (and respect) the culture and religion
The majority of Balinese adhere to a unique brand of Hinduism, expressed through both their intriguing temples and a dutiful worship throughout the day. The Muslim religion is also popular throughout Indonesia.
While the Balinese are a very accepting people and prescribe to a non-judgmental philosophy, it's essential to respect their religion when visiting temples or exploring the Island. Firstly you should avoid wearing overly revealing clothing in public as this is sometimes frowned upon.
It's also essential that when entering a temple that you don't disturb worshipers and remember to cover up your legs and arms to remain respectful.
Sample the Island's authentic cuisine
Bali is home to some of South East Asia's most delicious and unique cuisine, perfect for foodie travellers who like to explore via taste. Be siap sambal matah is a particularly interesting dish, consisting of shredded chicken in a sambal sauce made of chilli, shrimp paste and coconut oil. It's an umami delight not dissimilar to delicious Malaysian sambal.
If spice isn't your thing give Sate lembat a go. This is Bali's take on the popular satay dish, consisting of minced meat mixed with grated coconut and a delicious mixture of spices that varies from region to region.
Watch out for monkeys!
It's certainly a hilarious story to have your groceries stolen by a sly monkey, but it can make for a nasty surprise!
Wild animals around Bali are fairly common and while they may look cute and cuddly it's best to give them a wide berth. Monkeys in particular are known for their devious thieving ways and are not above stealing from unsuspecting tourists.
It's certainly a hilarious story to have your groceries stolen by a sly monkey, but it can make for a nasty surprise!
Pick the right spot
Most of Bali's beautiful regions are worthy of a postcard, however each is different from the next and accommodation costs can vary wildly. Book without prior knowledge and you could find yourself attempting to relax amidst the party atmosphere of Kuta, or spending far more than you need to.
In this respect it's best to seek the advice of someone with local knowledge, which is exactly what we pride ourselves on at Elders Bali.
Before you book, Get in touch and we can help find you a long term rental at a steal, guiding you to the area most suitable for your specific needs.