Bali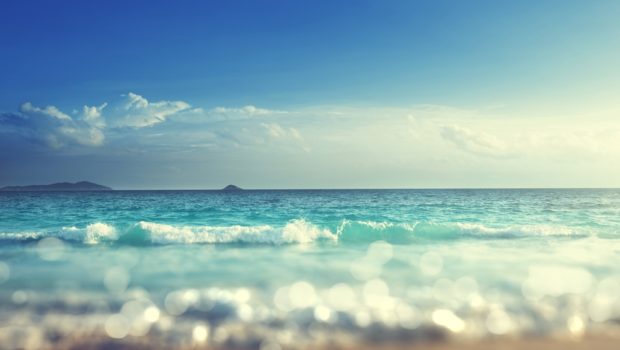 Published on September 22nd, 2016
The highlights of Bali's Bukit Peninsula
Near the southern tip of Bali, you'll find the Bukit peninsula – an incredibly scenic area characterised by sheer cliff faces, mystic ancient temples, and long strips of white sand beach.
If you're searching for a long term lease in Bali the area surrounding Bukit, (which means hill in Balinese), should certainly be considered. It's removed from the madness of Kuta, yet thanks to it's beautiful beaches and fascinating historical sites this is an area that will keep even the most intrepid adventurers occupied.
Pura Luhur Ulu Watu
Atop towering cliffs on the tip of Bukit peninsular sits one of the most spiritually important and intriguing temples in Bali. You'll hear the constant crashing of waves as you enter through the ornate entrance – two statues of the Hindu deity Ganesha.
Due to the fact it's still an active site of worship only Hindus may enter the small inner temple on the edge of the cliff. But anyone can enjoy the phenomenal sunset vistas of the Indian Ocean from atop the cliffs: one of the better views you're likely to find in Bali.
Pasifika Museum
This expansive museum near the heart of Nusa Dua is packed with an eclectic collection of art, showcasing several centuries of Pacific Ocean culture. There's more than 600 paintings on display here, including fascinating art from Matisse – one of the most famous impressionist painters of all time.
Come during the quiet season and you may be lucky enough to get the entire museum to your self.
Pura Mas Suka
After a hard day of discovering Bukit Pensinsular, Jimbaran is the perfect place to relax.
To experience a truly secluded and little known Balinese temple, Pura Mas Suka is your best option. Reached through several kilometres of winding roads, through bush and barren rock. this is a beautiful example of a Balinese sea side temple.
Despite the stunning cliff-top views, you may be the foreign visitor here if you decide to make the trip, and you may struggle to find your way as directions are poorly signposted. Don't hesitate to ask a friendly local for directions!
Jimbaran Beach
After a hard day of discovering Bukit Pensinsular, Jimbaran is the perfect place to relax. Rated by Lonely Planet as one of the area's best beaches, it boasts four kilometres of pristine white sand, as well as plenty places to eat and drink your way to relaxation.
To make the beautiful sights and sounds of the Bukit Peninsular your backyard, get in touch with Elders Real estate Bali today!